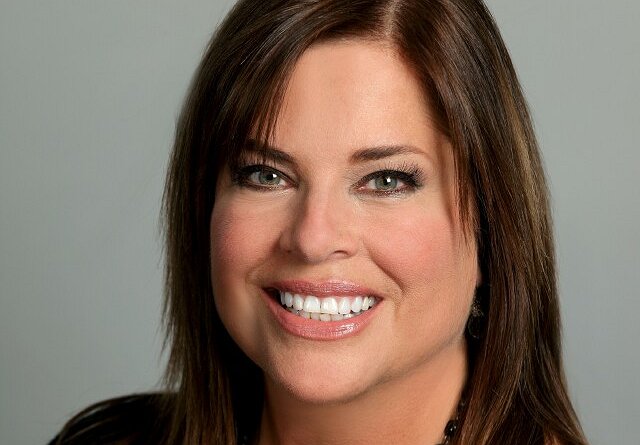 Holly Jacobs, Executive Vice President of U.S. Reality and Syndicated Programming for Sony Pictures Television, oversees and directs all non-scripted TV programming development for broadcast, cable and first run syndication. Her efforts have created such landmark programs as the multiple Emmy Award-winning shows "Shark Tank" on ABC and "The Dr. Oz Show" for first-run syndication. She has deep experience in program development with stints at Fox Television Studios as Executive Vice President of Alternative Development; Buena Vista Productions as Executive Vice President, Programming and Development, and ABC Daytime as Vice President, Programming where she had oversight for "The View." In addition to her professional responsibilities, Holly also devotes time to mentoring as part of the Women in Entertainment Big Sister program. "Mentoring has to be part of one's internal job description," she told me during a recent conversation. "It has to be more than just your own corporate climb. It is also who you are lifting up."
Charlene Weisler: How is non-scripted programming evolving in this more technological, data-driven media ecosystem?
Holly Jacobs:  When we launched "The Dr. Oz Show" in 2009 it was a very different world. There was not the wealth of information at everyone's fingertips.  Everyone now can Google every ache, pain and funny looking spot on their skin. As the show has always been a key destination for conversations about health and wellness, we've learned to adapt and evolve with the times. While the show continues to lead these conversations, we've also shifted focus and now also help the viewers curate and have context for what they gather online. We don't just present; we help decipher the vast amount of information out there.
Charlene: Are the types of non-scripted shows changing over time?
Holly: Yes. We are always evolving. And it also goes in cycles. There is a trend now in nostalgia. ABC is launching a Sunday Night Fun and Games block which includes classic game shows from the 1970s and 1980s, like our new version of "The $100,000 Pyramid" hosted by Michael Strahan.
Charlene: The nostalgia trend is interesting. Is it coming from Millennials and if so, why?
Holly:  I think it is a combination of things. Millennials are embracing origin stories and are interested in knowing where things began. Birkenstock shoes are a great example of a nostalgic brand making a comeback. But there is also a comfort zone of nostalgia that is multi-generational, particularly in a time where there is a 24-hour news cycle.  People are looking for an escape.
Charlene: How much do you depend on research and data to help guide programming decisions?
Holly: I love research but I am not a slave to research. We don't just gather data, we also follow the narrative and cultural relevance behind the results.  We also use online panels to get a real time pulse-point on content. Then we compare and contrast to look at the 360 of the brand.
Charlene: How do you find talent today?
Holly: There are many platforms where we can find talent so we look everywhere and on everything. It is a creator economy — everyone creates content — and we like to see who is bubbling up, who is connecting and resonating. We look at Vine stars, YouTube stars and of course recognizable talent from traditional media.
Charlene: Is it easier or harder to make talent decisions with all of these options?
Holly: Well, it makes it exciting and exhausting. It is a very dynamic time.